CV-Professional Biography
Mark E. Larson

,
CPA/CFF/ABV/CGMA/MAFF™
Financial Forensics of Fargo™
Litigation Support, Expert Witness Consulting & Testimony
Tax Controversy Client Advocacy Representation
Business Valuation Services
Mark began his professional career in 1979 as an Internal Revenue Agent with the United StatesTreasury Department. He has been a North Dakota CPA in public practice since 1981, practice as founder/sole shareholder in Mark E. Larson, Limited for twelve years before merging his practice with Widmer Roel PC in 2003. He launched his current consulting firm in September of 2009. The current firm provides general business consulting, a diversified range of income and business related tax services, including-
Ø
Tax and business planning, projections for high-income, high-net worth clients and their businesses
Ø
Litigation support; expert witness services (consulting & testimony)
Ø
Tax controversy client advocacy representation before the Internal Revenue Service and state taxing authorities
Ø
Business valuation services
The Forensic accountant is the financial story-teller in a lawsuit.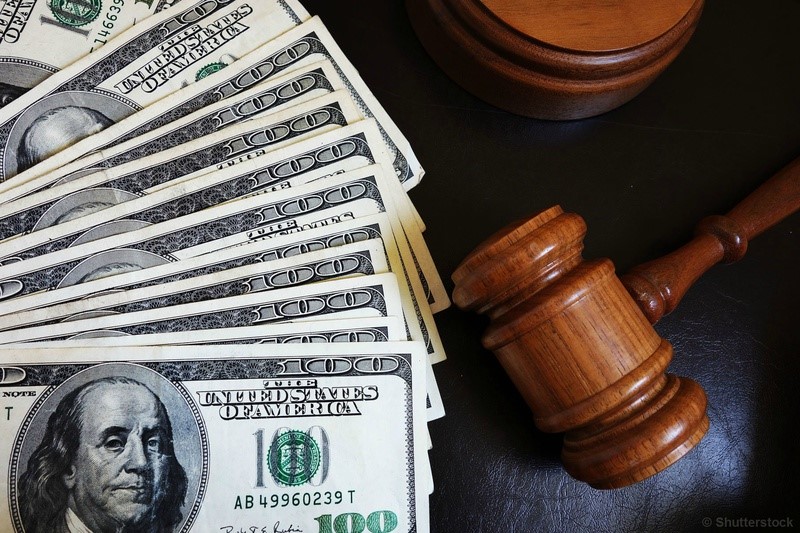 "Beneath the surface and beyond the numbers".
w
Bachelors of Science – Minnesota State University Moorhead, May 31, 1979; Accounting major
w
Consistently exceeds the mandated minimum of 40 annual average continuing education credit hours required for licensure recertification
Licensures and Certifications:
Certified Public Accountant in
+ North Dakota - September 1, 1981 - Certificate Number 1241
+ Minnesota - December, 1988 - Certificate Number 11954
Certified in Financial Forensics - January, 2012 CFF
Accredited in Business Valuation - August 2012 ABV
Chartered Global Management Accountant - January 2013 CGMA
Master Analyst in Financial Forensics- December 2017 MAFF™
Forensics Specialization:
w
Business valuation consultations
w
Criminal tax loss calculations
Professional Organizations:
American Institute of Certified Public Accountants
Section Memberships
Tax Section
Forensic Accounting Section
North Dakota Society of Certified Public Accountants, September 1981
Minnesota Society of Certified Public Accountants, December 2000
​National Asscociation of Certified Valuators and Analysts, December 2017
1995 North Dakota U.S. Small Business Accountant Advocate of the year
2007 Inductee Fargo South High School Hall of Fame
References: Litigation Support Prior Testimony History:
Including depositions, affidavits and reports submitted to the Court, Court appointed commisioner engagements and assistance to law firms and their attorneys.
Year

Case

Jurisdiction

Subject Issues

Engaged By

Report

Deposition

Testimony

2013

Confidential Arbitration

Grand Forks County District Court

Economic Damages- Business Lost Profits

Defendant

Report

2013

Confidential Arbitration

Grand Forks County District Court

Economic Damages- Business Lost Profits

Defendant

Report

Testimony

2013

Donald Brik's Revocable Lifetime Trust Case No 84-CV-12-181

Wilkin County, MN District Court

Tax Matters

Personal Representatives

Report

2014

Cassandra Carmen Knutson V. Mark Elliott Knutson Case # 09-08-C-04706

Cass County North Dakota District Court

Family Law; Forensic Accounting

Plaintiff

Report

Testimony

2014

Cathy Marie Wendel Goetz v. Michael Dennis Wendel Cas No 97-C-2733

Cass County North Dakota District Court

Family Law; Forensic Accounting

Plaintiff

Report

Testimony

2014

J. Holewegner V. Galaxy Investors, S.A Restraunts, Inc. Mort Banks & David Glaser

Burleigh County North Dakota District Court

Forensic Accounting

Defendant

Report

2014

BNSF Railway Co v. Strata Corporation Case No 08-2013-CV-01233

Distict Court of North Dakota NW Division

Business Economic Damages

Defendant

Report

D

eposition
| | | | | | | | |
| --- | --- | --- | --- | --- | --- | --- | --- |
| Year | Case | Jurisdiction | Subject Issues | Engaged By | Report | Deposition | Testimony |
| 2014 | Jane Lyons v. FM Ambulance Case No 09-2013-CV-01344 | Cass County District Court | Individual Economic Damages | Defendant | Report | | |
| 2015 | Estate of Margaret Allen / Gene W Allen Case No 17-2012-PR-00012 | Golden Valley County North Dakota | Forensic Accounting | Defendant | Report | | |
| 2015 | Purity Oilffield Services, Limited Liability Company v. MBA General Contracting Limited Liability Company d/b/a MBA Construction Co Case # 4:13-CV-00152-DLH-CSM | US District Court for NW District of North Dakota | Business Economic Damages | Defendant | Report | | |
| 2016 | JR Perleberg v David Troske Case No 14-2015-CV-00040 & Mary Seiler V. David Troske Cas No 14-2015-CV-00045 | Eddy County North Dakota District Court | Receivership - Wrongful Death and Personal Injury | Plaintiff | Report | | |
| 2016 | Nathan Weiss V. Crabtree Health Law P.A. Case No 18-2015-CV-01637 | Grand Forks County District Court | Economic Damages- Business Lost Profits | Defendant | Report | | Testimony |
| 2016 | Michelle & Christopher Feland V. Vernie Osburn & Jewel of Minnesota Inc Case No 14-CV-16-763 | Clay County Minnesota District Court | Individual Economic Damages | Defendant | Report | | |
Year

Case

Jurisdiction

Subject Issues

Engaged By

Report

Deposition

Testimony

2017

Derek N. Beck v. Triad Energy Systems, LLC

Case No 1:16-cv-00102-BRW-CSM

US District Court, District of ND

Forensic Accounting Economic Damages

Defendant

Report

Testimony

2017

Huey Brock and Stephanie Brock v. Richard Price, KS Industries, LLC

Case No. 31-2015-CV-00106 Mountrail County, ND District Court

Forensic Accounting Economic Damages from Personal Injury

Plaintiff

Report

2017

Baljinder Sandhu and Glow Hospitality, LLC

V.

Jay L. Kanzler and Witzel Kanzler & Dimmitt, LLC

Case No. 0:16-cv-03066 U.S. District Court of Minnesota

Forensic Accounting Economic Damages from Legal Malpractice

Defendant

Report

2017

v.

Minnesota Ag Power, Inc. dba Midwest Machinery Company

and

Aaron Lindala

Case No.61-CV—17-14 Eighth District Pope County, Minnesota

Forensic Accounting Economic Damages from Personal Injury

Defendant

Report
2017

&

2018

Estate of Ernest Malmskog

Case No. 29-PR-16-1598 Hubbard County, Minnesota

Forensic Accounting/ Investigate Self -Dealing of Fiduciary

Personal Representative

Report X 2

Deposition Testimony
Year

Case

Jurisdiction

Subject Issues

Engaged By

Report

Deposition

Testimony

2018

Daniel J Bowen v. Tony Joe Hood

United States District Court, District of North Dakota

Court File No. 1:16-CV-270

Forensic Accounting Economic Damages from Personal Injury

Plaintiff

Report

2018

Tracy Snyder v. Christopher Osborne & Flint Energy Services, Inc.

Civil No. 51-2017-CV-00302

Ward County, ND

District Court

Forensic Accounting Economic Damages from Personal Injury

Defendant

Report
Continuing Professional Education Curriculum Attendance (2010- Present):
| | | | | | |
| --- | --- | --- | --- | --- | --- |
| | | | | | Annual |
| Dates | Conference | Location | Sponsor | Hrs | Totals |
| 6/21 & 22/10 | Estate and Personal Financial Planning | Brooklyn Ctr., MN | MNSCPA | 16 | |
| 9/27- 10/1/10 | Southern Federal Tax Conference | Atlanta, GA | S Fed Tax Inst | 38 | |
| 11/15 & 16/10 | MN Tax Conference | Mpls, MN | MNSCPA | 16 | 70 |
| | | | | | |
| 5/12/2011 | IRS Tax Practitioner Liaison Meeting | Fargo, ND | I.R.S. | 4 | |
| 8/25/2011 | Strategies for Social Security | Fargo, ND | Jack Surgent | 2 | |
| 9/21-23/11 | Nat'l Forensic Valuation Conference | Chicago,Il | AICPA | 25 | |
| 9/26/2011 | Farm Update | Detroit Lakes, MN | MNSCPA | 8 | |
| 9/27/2011 | IRS Tax Practitioner Liaison Meeting | Fargo, ND | I.R.S. | 3 | |
| Var 10/11 | C.F.F Self Study Curriculum | Fargo, ND | AICPA | 39 | |
| 11/14-15/11 | MN Tax Conference | Mpls, MN | MNSCPA | 16 | 96 |
| | | | | | |
| 3/31-4/1/12 | Effective Expert Witness | Chicago,Il | SEAK, Inc | 16 | |
| 5/4-11/12 | Business Valuation School | Chicago,Il | AICPA | 44 | |
| 5/17/2012 | IRS Tax Practitioner Liaison Meeting | Fargo, ND | I.R.S. | 3 | |
| 5/31/2012 | Business Valuation Exam Self-Study | Fargo, ND | AICPA | 15 | |
| 10/29/2012 | MN Business Valuation Seminar | Plymouth, MN | MNSCPA | 8 | |
| 11/11-13/2012 | Nat'l Forensic Valuation Conference | Orlando, FL | AICPA | 25 | |
| 11/15-16/12 | MN Tax Conference | Mpls, MN | MNSCPA | 16 | 110 |
| | | | | | |
| 1/23/2013 | New Year Bus Valuation Update | Webinar | Val Prod Serv | 2 | |
| 1/29/2013 | 2012 ATX Tax Update | Webinar | ATX | 2 | |
| 1/29/2013 | American Taxpayer Relief Act | Webinar | MNSCPA | 2 | |
| 2/13/2013 | Valuation of Small Business | Webinar | Val Prod Serv | 2 | |
| 7/8/2013 | Discount Lack of Control | Webinar | AICPA | 2 | |
| 7/9/2013 | Discount Lack of Market | Webinar | AICPA | 2 | |
| 10/14-16/13 | ASA Business Valuation Conference | San Antonio,Tx | ASA | 19 | |
| 10/10-13/13 | Nat'l Forensic Valuation Conference | LasVegas,NV | AICPA | 21 | |
| 11/18-19/13 | MN Tax Conference | Mpls, MN | MNSCPA | 16 | 68 |
| | | | | | |
| --- | --- | --- | --- | --- | --- |
| | | | | | Annual |
| Dates | Conference | Location | Sponsor | Hrs | Totals |
| 5/20/2014 | Ethics Update for CPAs | Perham, MN | MNSCPA | 8.0 | |
| 11/8-14/2014 | Nat'l Forensic Valuation Conference | New Orleans, LA | AICPA | 20.5 | |
| 11/17-18/14 | MN Tax Conference | Mpls, MN | MNSCPA | 16.0 | 44.5 |
| | | | | | |
| 2/21/2015 | Excel Tables | Bloomington, MN | MNSCPA | 4.0 | |
| 2/21/2015 | DIY Business Intelligence | Bloomington, MN | MNSCPA | 4.0 | |
| 11/8-10/15 | Nat'l Forensic Valuation Conference | Las Vegas,NV | AICPA | 22.5 | |
| 12/7-8/15 | MN Tax Conference | Mpls, MN | MNSCPA | 16.0 | |
| 12/21/2015 | CAN Quality Control ' 16 Tax Season | Webinar | CNA Ins | 2.0 | 48.5 |
| | | | | | |
| 1/20/2016 | Word Advanced Tips, Tricks, Techn. | Webinar | K2Entrep | 4.0 | |
| 5/11/2016 | Internal Revenue Service Tax Practitioner Liason Meeting | NDSU, Fargo, North Dakota | Internal Revenue Service | 2.5 | |
| | | | | | |
| 7/28/2016 | Best Practice: Calc Track & Maintain Basis For S Corporation Shareholders | Webinar | AICPA | 2.0 | |
| 8/22/2016 | Key Concepts Ecomonic Damages | Webinar | AICPA | 2.0 | |
| 8/24/2016 | FLSA Rule Change | Webinar | NDSCPA | 1.0 | |
| 9/15-9/17/16 | Expert Witness Bootcamp Workshop | Denver, CO | AICPA | 29.5 | |
| 11/1/2016 | 16th Annual Minnesota Business Valuation Conference | Plymouth, Minnesota | MNSCPA | 7.0 | |
| 11/14/16 & 11/15/16 | Minnesota Tax Conference | Mpls, MN | MNSCPA | 15 | 63.0 |
| | | | | | |
| --- | --- | --- | --- | --- | --- |
| 6/1/2017 | MNSCPA Hot Topic Partnership Tax | Webinar | MNSCPA | 2.0 | |
| 6/5-6/7/17 | IL Forensic Academy | Chicago | NACVA | 24.0 | |
| 11/1/2017 | 17th Annual Minnesota Business Valuation Conference | Plymouth, Minnesota | MNSCPA | 7.0 | |
| 11/13, 11/14, 11/15/2017 | AICPA Forenesic & Valuation Conference | Las Vegas, NV | AICPA | 24.0 | |
| 11/30/- 12/1/17 | Minnesota Tax Conference | Mpls, MN | MNSCPA | 14.0 | |
| 12/11/17- 12/15/17 | Foundation of Financial Forensics | Coronado, CA | NACVA | 40.0 | 111.0 |
| | | |
| --- | --- | --- |
| Dates | Speaking Engagements | Subject Matter |
| April 14, 2010 | KFGO-Joel Heitkamp's News & Views Radio Show | 2010 Tax Season Law Changes |
| August, 2011 | Producers Financial Group University | Internal Revenue Service Audits |
| December 15, 2011 | Gateway Lions Club | Tax Planning-Uncertain Times |
| April 9, 2012 | KVLY television news interview | Moorhead MN Waitress $12,000 Windfall |
| November 29, 2012 | KFGO-Joel Heitkamp's News & Views Radio Show | The Fiscal Cliff |
| December 4, 2012 | Minnesota State University-Moorhead Accounting Club | The CFF credential |
| March 19 & 22nd, 2013 | Goldmark Commercial Real Estate Services Inc. Sales Staff | Business valuation basics |
| April 15, 2013 | KFGO-Joel Heitkamp's News & Views Radio Show | 2013 Tax Season Law Changes |
| May 16, 2013 | KFGO-Joel Heitkamp's News & Views Radio Show | IRS Targeting of Conservative Groups Seeking Tax-Exempt Status |
| April 15, 2015 | KFGO-Joel Heitkamp's News & Views Radio Show | 2015 Tax Season-Last-Minute Filing Issues |
| May 22, 2015 | Davies High School (Jenna Johnson) accounting class | Careers Opportunities-Public Accounting |
| May 27, 2015 | KFGO- It Takes Two with Jack & Amy | Internal Revenue Service Identity Theft Concerns |
| September 19, 2017 | KFGO-Joel Heitkamp's News & Views Radio Show | Internal Revenue Code Revamp |
| September 20, 2017 | Grand Forks County Bar Association | Financial Forensic Accounting |
Summary of Career Professional Experience:
| | | | | | |
| --- | --- | --- | --- | --- | --- |
| | | | Years | Years | |
| | | | Government | Public | Total |
| From | To | Experience | Service | Accounting | Years |
| 6/1/1979 | 10/1/1981 | Internal Revenue Agent - U.S. Treasury Department | 2.3 | | 2.3 |
| 10/1/1981 | 9/30/1987 | CPA -Eide Helmeke | | 6.0 | 6.0 |
| 10/1/1987 | 1/31/1990 | Certified Public Accountant -Haugen, Wright, Johnson, Mohagen PC | | 2.3 | 2.3 |
| 2/1/1990 | 9/20/1991 | CPA,Charles Bailly CO | | 1.6 | 1.6 |
| 10/1/1991 | 6/30/2003 | Mark E Larson, Certified Public Accountant LTD | | 11.8 | 11.8 |
| 7/1/2003 | 8/31/2009 | Widmer Roel PC | | 6.2 | 6.2 |
| 9/1/2009 | 2/19/2018 | Mark E Larson, CPA,PLLC | | 8.5 | 8.5 |
| | | | | | |
| | | Total Years Professional Experience | 2.3 | 36.4 | 38.7 |